BRENDAN HAYDEN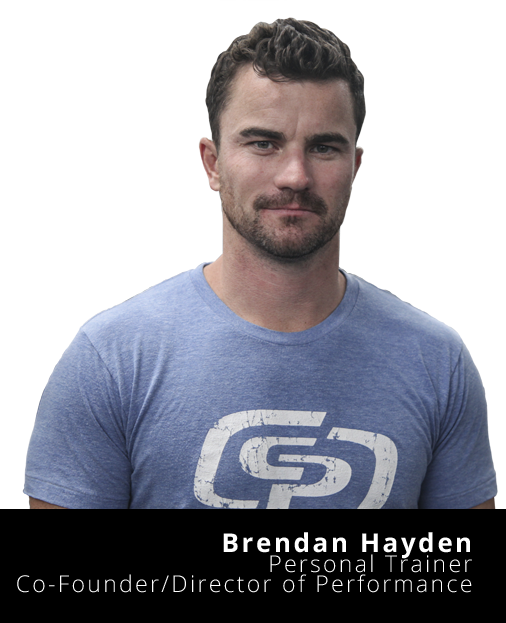 Brendan Hayden is the co-founder and Director of Performance. He has built his reputation as a coach with the expertise and experience to help athletes of all levels achieve their highest levels of performance while placing an emphasis on keeping them healthy and reducing injury risk.Perhaps best known for his work with golfers, Hayden has trained players from the PGA Tour, Champions, and Web.com tours as well as top club professionals, juniors, and amateurs.
Brendan has been a featured author on Strengthcoach.com, and quoted in the U.S. News. He has presented and hosted workshops for numerous clubs and organizations, including the South Florida PGA.
Brendan, a Certified Strength and Conditioning Specialist (CSCS) through the National Strength and Conditioning Association, received his degree from Stetson University where he pitched for the nationally-ranked Hatter Baseball Team. His involvement in the game of golf extends beyond fitness; Hayden has considerable competitive experience as a former club professional. His background has made him recognized as a coach who truly understands the specific demands and intricacies of their sport at its highest levels.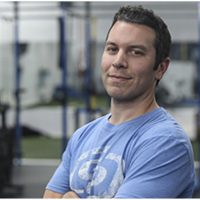 Ryan Stevens
Assistant Director/Coaching Coordinator
Ryan joined the Coastal Performance Team in late 2012. The path he took before he arrived in South Florida started in Philadelphia! Born and raised in Chestnut Hill (NW Philly), Ryan started learning about athletics and fitness at an early age as he was exposed to different types of training during his high school and college years that in turn helped him be a healthier athlete.The experiences Ryan had playing highly competitive hockey between the ages of 14 and 25 had a profound impact on him and ultimately became the main reason why Ryan wanted to become a teacher and a coach!
Ryan started his career in the fitness industry with the intention of creating long lasting happiness and fulfillment for himself by teaching others how to live long, healthy and quality lives. To Ryan, Coastal Performance is a community. Within this community, he is able to make an impact by leading by example as a tireless worker, loyal friend and dedicated teammate. And at the end of each day, the message is simple:
Stay positive, and love your life!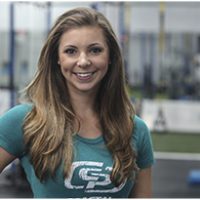 Jenn King
Jenn began training at Coastal Performance in April of 2012, shortly after relocating to the area. A need grew within the organization, and she officially joined the coaching team in August of 2013.
Jenn is a KBC Certified Kettlebell Instructor with a passion for helping individuals achieve their personal and fitness goals. While attending The University of Florida, Jenn worked within the Personal Training Department of Gainesville Health and Fitness and has since carried her desire to help others into the financial services industry with Northwestern Mutual.
Jenn remains active in the Palm Beach community through her work with Leadership Palm Beach County, American Cancer Society and as the Chair of hYPe, the Northern Palm Beach Chamber Young Professionals Group. You can find her working out in the mornings, coaching in the evenings, or maybe even on Jupiter Beach with her yellow lab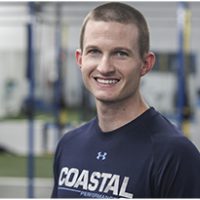 Rick Nance
Rick brings a homegrown presence to the Coastal team. He was born and grew up in Jupiter. Rick graduated from the University of Central Florida in Orlando with his bachelors in Exercise Science. He graduated in 2013 and soon after got married in September. Rick is currently pursuing his license in Massage Therapy and will be available to massage by January 2017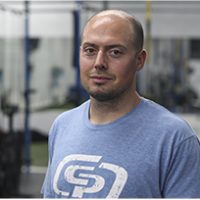 Marc Holt
Marc has spent his entire life surrounded by athletics. He was introduced to football and track and
field at a young age by his dad, a high school coach. This environment helped to foster Marc's
love for sports and develop him into a skilled and driven student-athlete. He played football for 10 years through high school, and continued his shot put and discus career while attending North
Central College in Chicago. Being a Chicago native, Marc enjoyed attending university at North Central College where he studied Physical Education. After graduation Marc couldn't leave track
and field, so he started coaching for a local high school. Chicago gave Marc many wonderful memories, but a few years after graduating he was ready for a change. He joined his brother and
parents in Palm Beach, Florida and joined the Coastal Performance family. Marc's coaching reflects
his enthusiasm and commitment from his track and field days; he calls everyone by their last name and pushes everyone to train with purpose and intensity!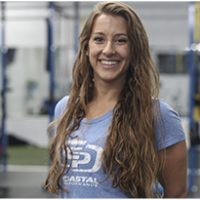 Justine Swanson
Justine is from Erie, Pennsylvania and grew up in Vero Beach, Fl. She has been in the fitness industry since 2008 and has her Personal Training certification through the National Academy of Sports Medicine (NASM). She has a background in competitive cheerleading, and is very passionate about helping those around her to better their lives through health and wellness. Justine does a mixture of yoga, strength training, paddleboarding, and random backflips to keep balance in her personal fitness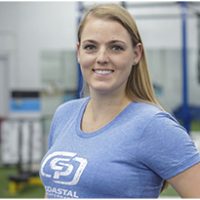 Alisha Kelly
Alisha grew up in northern Florida and since a very young age athletics has been an integral part of her life. While she gave almost all sports a try, she focused on competing in hurdles for track, springboard diving and as a defender for her state championship soccer team. After high school, Alisha continued to be active in various intramurals at the University of Florida [Go Gators!], where she received her B.S. in Event Management. After graduating, Alisha worked in the non-profit sector for a few years but grew to know this was not what she wanted to do when-she-grew-up. Alisha had started going to the gym looking for a new outlet to drive her athleticism and began learning about weight training and greatly enjoyed the atmosphere and training. Alisha decided to return to UF and pursue a Master's Degree in Applied Physiology and Kinesiology. While pursuing her master's degree she worked at a local fitness facility helping people achieve their goals and live healthier lives. Alisha knew that now she had found her path. Helping people reach their goals and live healthier, more active life styles pushes Alisha to be the best coach she can be. Being the newest coach at Coastal, Alisha looks forward to meeting all of our members and having the opportunity to train with you.